Barossa
Barossa Vine Improvement, also known as the Barossa Grapegrowers' Vine Selection Society, was formed in 1967 by local growers and viticultural researchers with a focus on developing new clones and high quality vinifera source blocks in the Barossa. Barossa Vine Improvement is a non-profit organisation, with revenues from cutting sales invested back into ongoing supply and research activities. The organisation is a VINA accredited supplier of high quality vine material to the Australian wine industry, and also supports the Barossa wine industry through sponsorships such as the Marananga Wine Show (trophy for the best alternative variety wine).
As set out in our ten year strategic plan (2013 – 2022), our vision is …
To be Australia's premier supplier of grape vine cuttings for icon varieties and clones suited to the Barossa region
Where are we?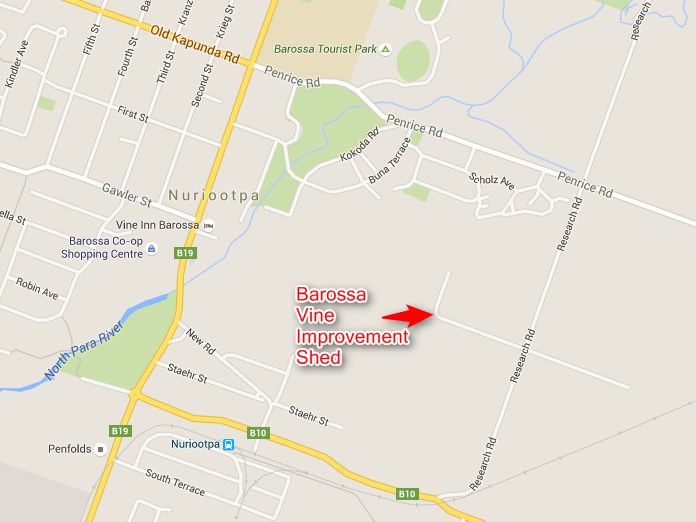 Downloads
Download Order Form & Varieties - PDF

Contact
Barossa Vine Improvement Office
Research Road
Nuriootpa SA
admin@bgvss.org
Ph: 08 8562 2011
Fax: 08 8562 4410
Field Officer & Cutting Manager              Justin Willoughby0407 328 367